Dale Wilson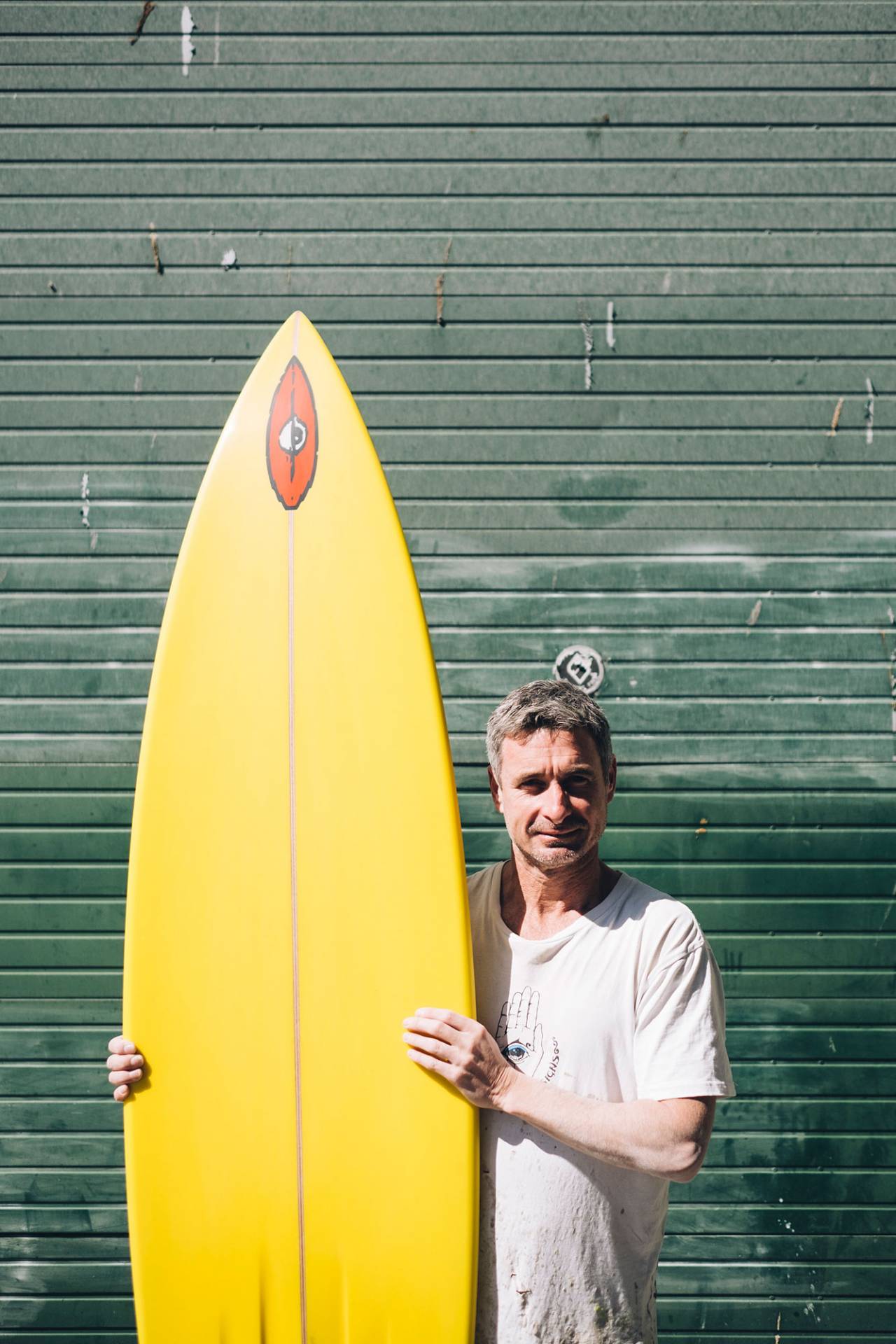 AB and I have been working together since 1996 and as partner in Byrning Spears Surfboards since 2005. After AB's passing I continued doing what we always did so we don't forgot AB's legacy. I am honored and stoked I can continue his work.
It has been quite a learning curve as I am doing all the Shaping, Glassing, Sanding, Air Brushing and the broad range of craft and also all the ins and outs of running a small business. I'm certainly not getting bored. The value in doing each of the processes is that I can do extra stages in glassing to help myself with sanding. It's a fact that most glassers don't do the extras to make it easier at any future stage. If I slip up then I'm only pissing myself off. As a consequence I believe I am making the best quality, strength to weight boards in the market place.
Now I only do around 5 boards a week so it isn't too hard to maintain the quality control aspects. This is something that seems to get lost in some of the full production facilities.
What's been most satisfying has been able to work on cutting edge equipment, from 12'0" Double Glassed ocean boards through multi-layered Tow Boards, Hi-Performance 6 Channel Guns to everything in between (but not S.U.P).
– Dale Wilson
Follow @WilsonJet on Instagram

Dale Wilson on the Surf Splendor Podcast with David Lee Scales
10 In The Bay – Episode 4 Dale Wilson Byrning Spears – Shapers Manufacturers Co