History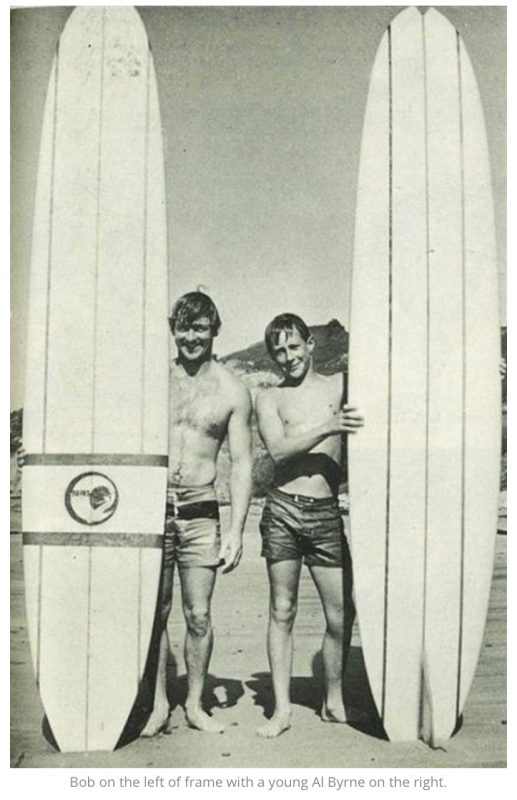 Byrning Spears was founded by Allan Byrne originally from New Zealand where he learnt to shape from Bob Davie. Both AB and his father, Des Byrne worked with Bob from 1967 and this was to be the start of a very successful surfing and shaping career for Allan.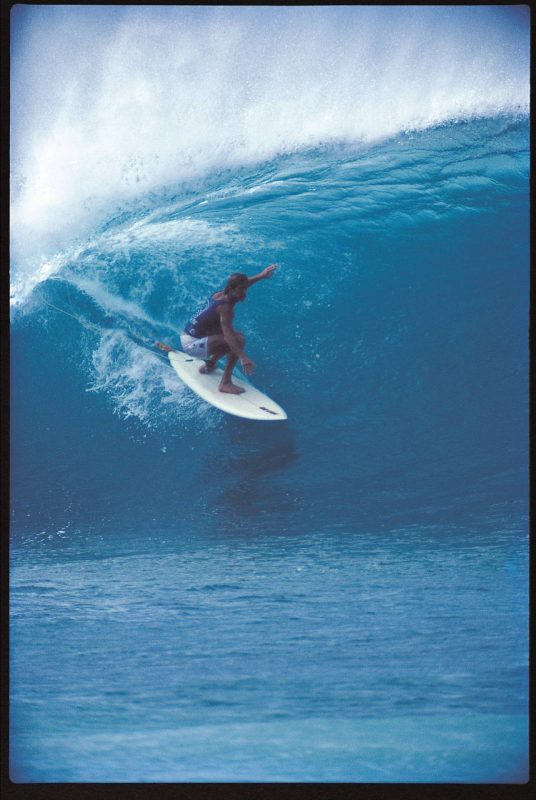 After settling in Queensland Australia in the mid 70s he ended up shaping at HotStuff Surfboards for many years. He honed his craft there, especially the six channel single fin. He took them to Hawaii for the 1981 Pipe Masters and got runner up to Simon Anderson the year Simon introduced the thruster to the world.
The next year after returning back to Australia he decided to go out on his own and started Byrning Spears. At this time he teamed up with Steve 'Vono' McDuell of V8 glassing. Where they produced the classic 80's Byrning Spears six channel. By the early 90's they parted ways and AB shaped out of FunZone Glassing in the Tweed for a few years before returning back to the new HotStuff factory in Currumbin where Paul Hallas and Dale Wilson were happy to see Allan return and build Byrning Spears as well as HotStuffs. Come the late 90's and this humble little factory was producing some of the most cutting edge boards of the time. With guys like Paul Hallas, Dale wilson, Jamie Byrne, Rique Smith, Simon Hunnybun and Matt Green working with us. We also had franchise clothing outlets here in Queensland that lasted a few years.
After AB's heart attack in 2005 we scaled down production to around 5-10 boards a week and Dale became a partner. So AB could concentrate on heeling and shaping. AB continued to have a few complications due to his heart surgeries which made us look to the future and how to let him slow down. At this stage we decided to embrace the computer cutting technology to firstly take the grunt work from shaping and be able to have both Dale and Jamie shape a Allan Byrne Design and have AB happy with it. David Scard jumped on board to help with the Pelagic series which was our first serious go with computer cutting.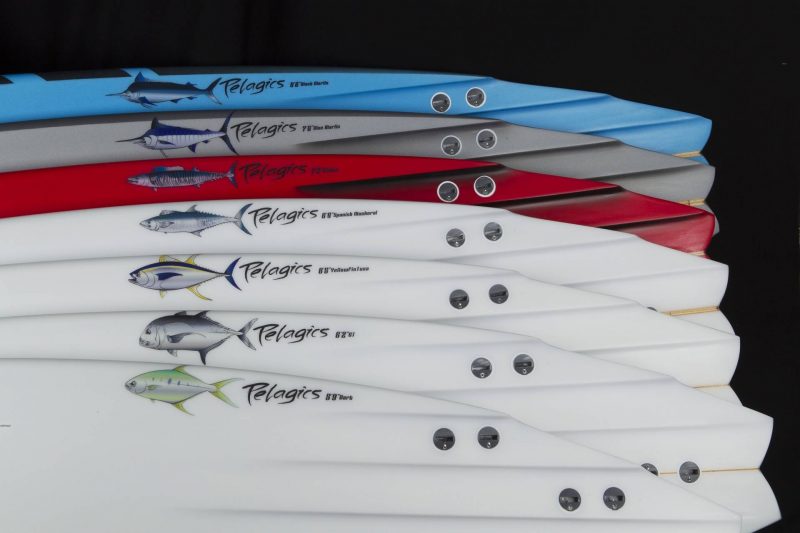 We still hand-shape the channels and continue to evolve with the computer. Looking back at what we've been through the computer has really helped this transition after tragically losing Allan after his motorbike accident in Bali in 2013.
(David Scard on the first 7'2" Pelagic)
We continue to strive for the best quality boards on the market and to continue Allan Byrne's legacy.